"Hurt & Healing" Available Now!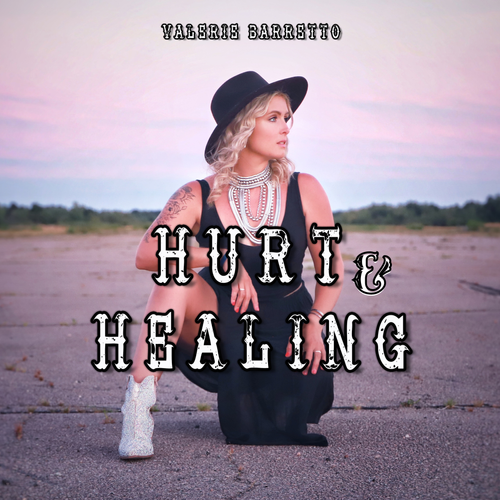 On September 30th, 2022, I released my debut original album titled "Hurt & Healing" produced by Sean McLaughlin of 37' Productions. It's all about the ups and downs of heartbreak and moving on and up. I believe the songs are very relatable and hopefully will connect with a lot of people on a personal level as well. It's happy, sad, sassy and uplifting... a little bit for everyone! Stream it today on all major platforms by clicking the link below: 
Listen & Download:
0:00/3:36

0:00/3:18

0:00/3:34

0:00/3:50

0:00/4:16

0:00/3:26

0:00/3:36

0:00/4:17

0:00/2:42

0:00/4:04
Debut Single "Cheers to Space" Official Music Video
Thank you so much to those who have generously supported this dream:  
Jimmy Lampropolous (Song Sponsor)
Joan Barretto (Song Sponsor)
Deb Barretto 
Steve Hoeg & Angela Lawson
Daniel Miller 
Josh Nugent 
Mark Marrocco  
The Garcia Family 
 Tom Halchuck  
Michael Adams 
Ryan White 
Thank you so very much for your generosity!